About Chinn & Associates
Our Jackson Law Firm Will Protect Your Family
It is no wonder that family law matters are often difficult to deal with. You are facing issues that are not only emotionally impactful but that may have a lasting influence on your financial stability. At Chinn & Associates, we help Mississippi families solve their problems. We approach divorce, custody, and other family law matters with intelligence, creativity, and a true passion for our clients' well-being.
Finding a competent Jackson family lawyer to represent your interests is of the utmost importance if you are to achieve your goals and face a brighter future. With four decades of legal experience, founding attorney Mark Chinn believes in using his talents and experience to empower clients to lead the lives they want to lead.
Our Mission
Chinn & Associates is committed to conceiving and delivering unparalleled service to individuals considering or involved in divorce, where a myriad of financial and legal issues must be resolved. We are dedicated to maintaining the highest standard of legal training,integrity, and personal performance. We are meticulous, innovative, and completely committed to meeting and exceeding our clients' expectations.
Dedicated to Service
For Chinn & Associates, the law is not a cold, impersonal machine, but rather a system built for, and around, people. In that spirit, Mark Chinn has crafted a law firm dedicated to serving the needs of the people.
We make ourselves available to our clients 24 hours a day, 7 days a week. We provide our clients with personal cell phone numbers so they can get in touch with us when needed. We educate our clients on all legal and moral courses of action so we can create a plan that is consistent with their immediate objectives and their ultimate goals in life.
Recognized Excellence
Through his years in practice, Mark Chinn has received numerous accolades for his work. Some recent acknowledgements include:
Recognized as "Lawyer of the Year" in Family Law in Mississippi for 2017 by Best Lawyers of America
Recognized as on the The Top 100 Attorneys in North America in 2017 by Who's Who
Recognized as a Top Ten Attorney by the National Academy of Matrimonial Lawyers
Chinn & Associates has a perfect 5.0 Preeminent® rating with Martindale-Hubbell® and was recognized "Family Law Firm of the Year in Mississippi" by Corporate INTL Magazine.
If you're ready to work with a firm that will put your interests first, call Chinn & Associates at (601) 202-5594. We look forward to hearing from you.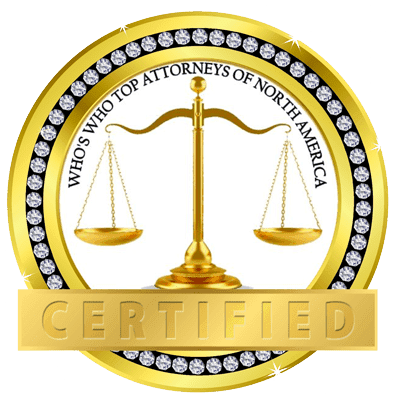 Meet Our Founding Attorney
Forging Strong Families Out of Conflict
What Makes Our Firm Unique?
Fortitude. Dedication. Integrity.
Strategizing Using Your Goals

We work closely with clients to ensure that our trial strategy reflects their objectives. The goal is to give them everything necessary to move forward securely.

Caps on Our Legal Fees

Chinn & Associates, PC puts caps on how much your case will cost, ensuring that your team finds the most efficient and effective solution possible.

Meticulous Trial Preparation

Our firm utilizes specific witness scripts, thorough research, and in-house drafting of decrees to ensure that we are well-prepared long before your trial starts.

Mission-Oriented Law Practice

When you turn to Chinn & Associates, PC, you're paying for results. That's how we've structured our prices, so you'll have a speedy and efficient solution.